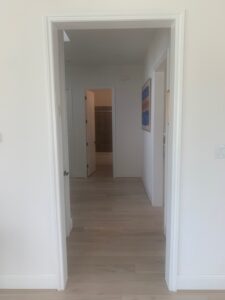 WM 356… S4S 1X4… WM 351… WM 366… C 211…   International Spy codes?  Quarterback Play calls?   Nope – just door casing profiles that you will see on SO many doorframes, whether it be a residential home or commercial space.   Every room therefore becomes one in the same.   Again and again and again.
We think there is a fantastic opportunity for imaginative architects, designers, and homeowners to amplify a space with CHARISMA Casing by Grandoor Frames.   This casing (or doorframe) embeds small items in resin and wood to foreshadow the meaning of the space you will be entering.     Here are some of our thoughts and are excited to hear your creative ideas.
Residential Ideas for CHARISMA Casing
    Media Room: Hollywood memorabilia, old reel
    Man Cave: bottle caps, bullet shells, etc.

Add Charisma to your doors and frames. Charisma Casing and door frames by Grandoor Frames **Example of Bullet Frame**

    Home Office: office knick knacks,
    Kids Room/Baby Nursery: Mini toy figures or glass buttons
Commercial Ideas for CHARISMA Casing
 Bar/Restaurant:  Beer Bottle Caps
 Gun Club/ Gun Shop: Bullet shells (see inset photo)
 Tech Company:  computer memory chips/keyboard keys/etc.
 Financial Institution/Banks/Fintech:  International coins
 Vegas Resorts: Dice, chips
 Conference Rooms:  Meaningful quotes, nuts & bolts, gears
 Hollywood/Studios: Movie/TV themed items
 Political Organization:  political pins
 Zoos: Plastic toy animals
 Construction Company: Tool components

Ideas are endless. Use your creativity to create an eye catching detail for your design.

 Sports: miniature balls/ whistles/ sports memorabilia
 Oil & Gas: Refining components
 Car Manufacturers: Matchbox cars; car keys
 Telecom: Fiber or touchtone keys
 Healthcare: q-tips, band-aids
 Artistic: Paintbrushes, crayons
 Fashion: Vintage costume jewelry, buttons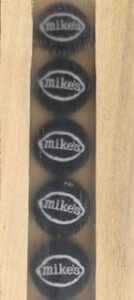 What do you think?  Reach us at [email protected] or 210-322-5900 for more details on how to create your much-talked-about, one-of-a-kind casing look .