BEAUTIFUL WOOD DOORS
DESERVE BEAUTIFUL WOOD FRAMES
Make your project look GRAND.
BEAUTIFUL WOOD DOORS
DESERVE BEAUTIFUL
WOOD FRAMES
Make your project look GRAND.
Specialty and Fire Rated Wood Door Frames.
Customizable. Affordable. Readily Available.
Don't settle for METAL!
You are no longer limited to metal door frames. We have beautifully designed and affordable fire rated wood frames that will maintain your design aesthetic.
Advancements in composite fire materials have created an opportunity for architects, interior designers, and owners to choose striking wood fire rated jambs in lieu of hollow metal frames.
Need a specialty veneer?  A concealed door closer? You got it.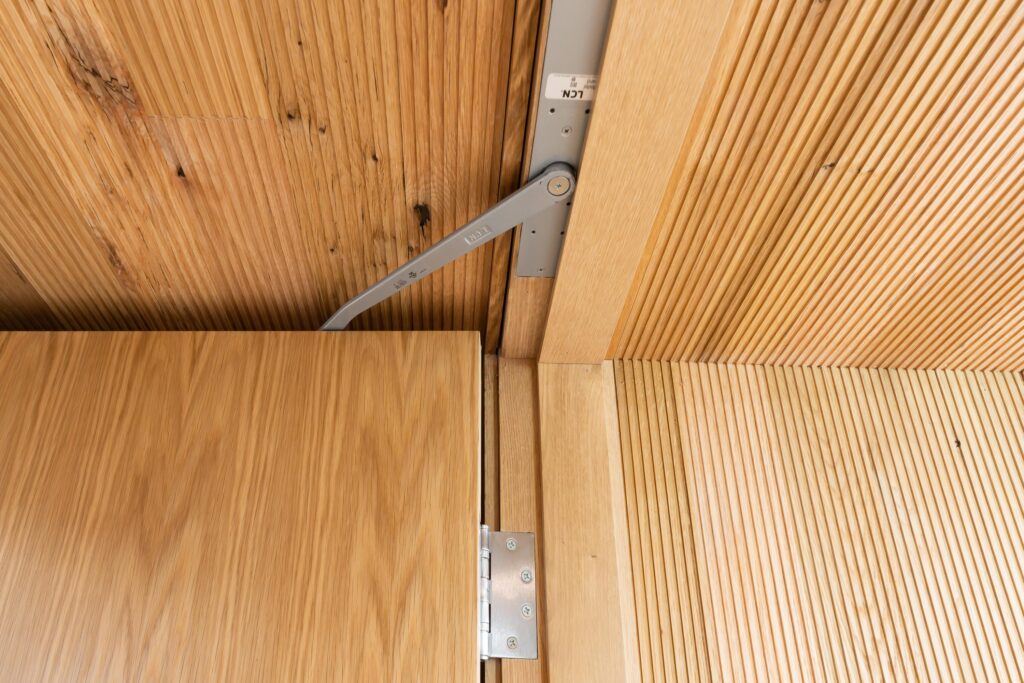 Don't let fire ratings limit your design.
We are the solution to limited industry choices.
Fire rating requirements can no longer be blamed for limited design choices. Grandoor Frames offers solutions that are changing the industry. We offer affordable and customizable options for fire rated door frames to help avoid mediocrity.
Design the project you really want.
We are an industry leader.
After decades innovating wood doors, we have turned our attention to fire-rated wood doorframes. From luxury hotels like Marriott Edition, JW Marriott, and the Breakers Hotel to commercial projects including bespoke NYC residences, Grandoor Frames can help you deliver better looking projects.